17.04.21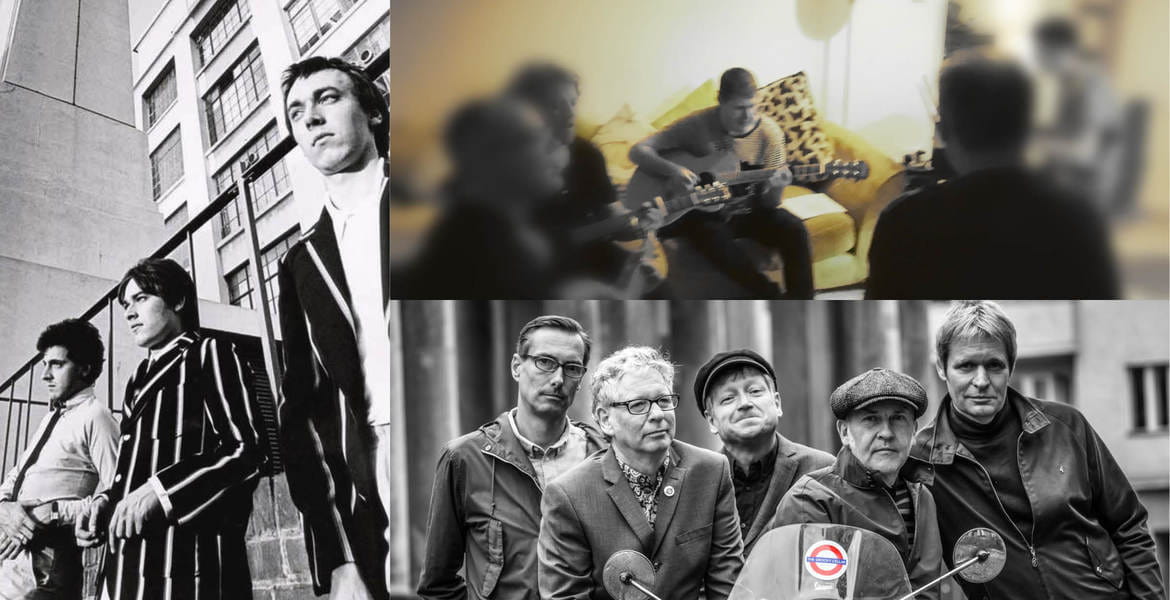 Tickets für
Squire, The New Fools, The Groovy Cellar

17.04.21 in Berlin, Wild At Heart
Tickets zu Squire, The New Fools, The Groovy Cellar
Berlin
---
Informationen
SQUIRE (UK)
THE NEW FOOLS (UK)
THE GROOVY CELLAR (D)
Power Pop, 60s Pop, Mod, Indie
SQUIRE
Fronted by Anthony Meynell, Squire were at the forefront of the mod revival when The Jam bought attention to this burgeoning scene in the late 70's. With an impressive canon of timeless pop songs, as danceable as they are melodic, Squire sounded like no other band at the time. Releasing the first single of the genre "Get Ready To Go", and kicking off the legendary Mods Mayday concert and live album, they continued with fantastic singles as "Walking Down The Kings Road", "Face of Youth Today", or "My Mind Goes Round In Circles" featured Kirsty MacColl on vocals. Relocating to California in 1985 their sound became a perfect marriage of British mod beat and California paisley pop.
Meynell reactivated Squire in 1999 to headline the 20th Anniversary Mods Mayday concert and they have performed regularly since then. Honoured in 2007 by the release of a tribute album 'The Young Idea'. 2019 sees them with two new albums, "September Gurls (Expanded Edition)" and "Get Ready To Go!", celebrating 40 years of music making.
https://www.facebook.com/squiremod/
https://youtu.be/Uh3kvrRHREs?list=UUziK8o4MstZhsJLVAK4gSJg
THE NEW FOOLS
The New Fools are a Cambridge based five piece. They released their debut album 'Brilliant' in 2019 on Everlasting Records. Their second collection 'Mershmellow' is available in April 2020. The band are heavily influenced by 60's acts like The Kinks, Manfred Mann and Love, post-punk and a little bit of 'Britpop'. Just recently they have played with The Monochrome Set.
THE GROOVY CELLAR
"Berlins verlässlichste Beatband" (laut Rolling Stone) gibt es seit 1991. Benannt nach einem Neo Sixties Club im London der frühen 80er Jahre, ist damit mehr als angedeutet, wo es musikalisch langgeht. Die Musik bewegt sich stilgerecht zwischen straffem Beat und luftigeren Sounds, zwischen Powerchords und Harpsichord. THE GROOVY CELLAR sind einfach Pop, oder noch treffender Indie-Mod-Pop.