03.02.20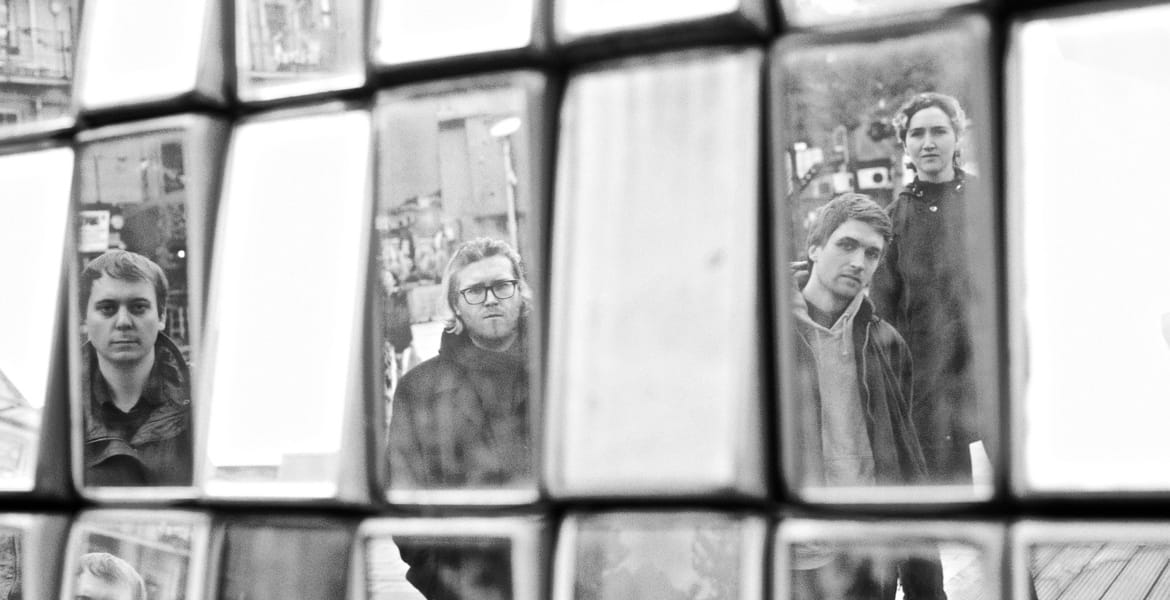 Tickets für
DELILUH

03.02.20 in Berlin, Zukunft am Ostkreuz
Tickets zu DELILUH
Berlin
---
Informationen
Deliluh is an emerging experimental art-rock group that has solidified a reputation in Toronto as a torchbearer for the DIY music community. Their sound fuses elements of punk, drone & experimental music into a organic, yet fiercely resonating sonic identity.
The follow up to their self-produced debut LP 'Day Catcher' (reissued by Hand Drawn Dracula, 2018) comes hot off the heels of a year spent tracking fresh ideas to tape in local veterans hall Owls Club. 'Oath of Intent' is a summer sibling, one of two albums birthed in the community space last year, and documents the group in its most visceral and cut-throat realization to date. The record's five tracks tell tales that pick apart the conflict and unease within our human makeup, respectively inhabiting its characters and peering through anxious lenses at the past, present and future, with lyrical tenacity and razor sharp tact. Swift instrumental exchanges are opted in preference to layers or blending, delivering an experience front-to-back like a tight collection of hard-boiled short stories.
Deliluh's live propensity to ignore the traditional circuit of bars and clubs in favour of unconventional venues has built a reputation at home, and one they intend to maintain. Over the past few years, they've given audiences a variety of performances in bakeries, libraries, apartments, and a decommissioned subway platform. They embark on a tour of the UK and Europe this May, with festival appearances across Canada to follow through out the summer. The core members are also responsible for some of the city's latest string of house shows, taking place in the living room of their Bloordale apartment; a space known by many as Somewhere Else.
The group's slow-burning force is becoming more potent by the month. Foregoing the clean polish of professional studios for living spaces of contextual importance, Deliluh's dedication to thoughtful writing and analog documentation has been a constant process that's kept loyal fans highly anticipating their culminate fruit in this year's offerings from Tin Angel Records.