21.11.19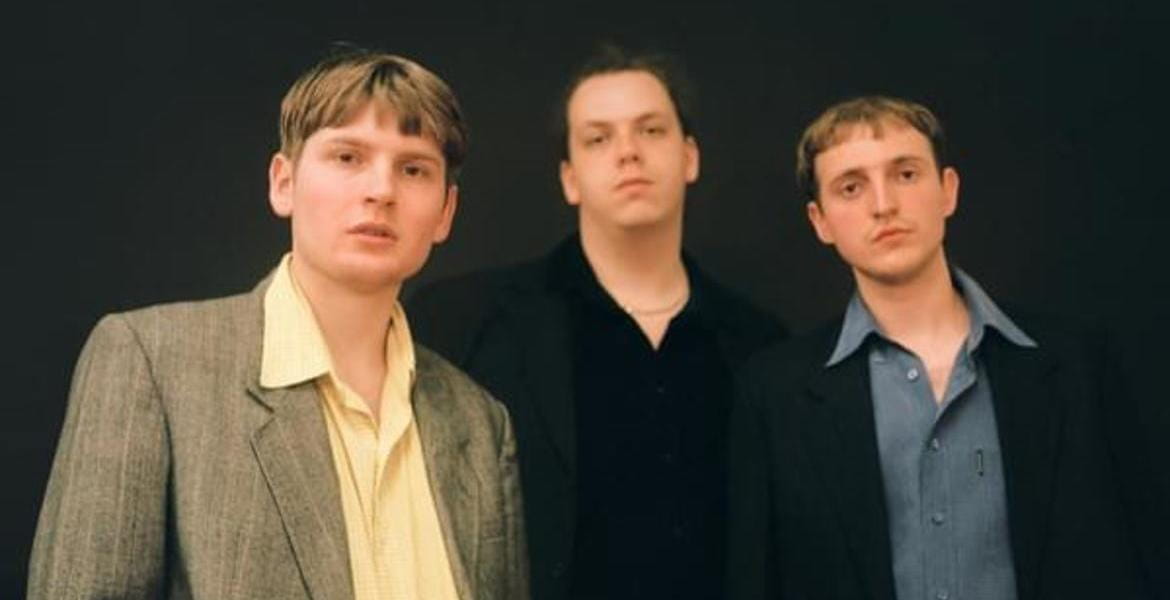 FluxFM, TAZ & Ask Helmut präsentieren:
Tickets für
TRUDY AND THE ROMANCE

ListenBerlin. Handgemachte Konzerte für Berlin 21.11.19 in Berlin, Zukunft am Ostkreuz
Tickets – TRUDY AND THE ROMANCE
Berlin
---
Informationen
Somewhere, frozen in deep space, is a pop group. They're called The Original Doo-Wop Spacemen and they make mutated 50s pop music – somewhere between the great American songbook and classic American jukebox tunes, then dipped in classic romance film scores before being lathered up with prog-rock, jazz and psychedelia.
They're the brainchild of Oliver Taylor, frontman of Trudy and The Romance. Or maybe they're the characterised manifestation of several real life experiences. In either case, The Original Doo-Wop Spacemen are here, and they're playing on Trudy and The Romance's debut album 'Sandman' – a cosmic, kaleidoscopic, merry-go-round of a record that is bursting with bright ambition.
Really, this could be called a concept album, especially given the introduction of The Original Doo-Wop Spacemen. "I've asked people and they don't think they would pick up on it. But you write it for the diehards, don't you. Twenty years down the line someone will have this album on a Top 20 Concept Album list, and that's how people will know," laughs Olly, underpinning the inherent humour of the work.
However, while the intricate details of the narrative might be buried in the lyrics, under layers of fuzz or light-years away, there is certainly a story here – a specific conceptual idea. It involves the characters Little Johnny, frontman of The Original Doo-Wop Spacemen, and Sweet Emma, his love. We're introduced to these two on opening track "My Baby's Gone Away" just as Johnny skips town and dreams big, setting up his future career with the Spacemen.
Except, of course, the titular Sandman strikes, right away on the second track of the same name. He takes Sweet Emma and Little Johnny is doomed to keep thinking about her. "It's about an artist's journey to success, then asking for your innocence back. It's a break-up album too, about going to a new place and looking for hope and new love," says Olly. He describes the Sandman as "the little devil on your shoulder, a metamorphosis of the darkness that looms in the back of your mind."
If you're thinking this album is theatrical, then you're right. But it's firmly placed in the artist canon of the genre, taking cues from the golden age of Disney, back when they were making films like Pinocchio and Snow White. It's also informed by Phil Spector. For example, Liverpool's very own Sense Of Sound Choir sing on every track on the record, lending the album its woozy, encompassing feel.
There's also the inclusion of a keyboard player, strings, a harpist, a country pedal steel guitar player – a mate of Olly's dad – as well as the three core members of Trudy and The Romance Essentially, if you wanted to hear a slightly stoned, camp opera, full of hopeless romanticism and day-dreaming, and with a 50s tinge, this is it.
By the time you've swayed from side-to-side and reached the album's moonlit conclusion, there's a clear message. And, Olly says, "you can never say goodbye to your first love, because it'll always stay with you." But the whole idea is that the album can be played on an infinite loop, forever, until the end of time, as the same story repeats itself over and over, the same mistakes made, the same highs reached.
Produced by David Pye (Wild Beasts, Egyptian Hip Hop), 'Sandman' is unlike anything you'll hear in 2019, or the next lifetime. Look out for the Doo-Wop Spacemen the next time you enter the astral plane. They'll be performing their mutated 50s pop for this generation, the one before it, and the rest to come.